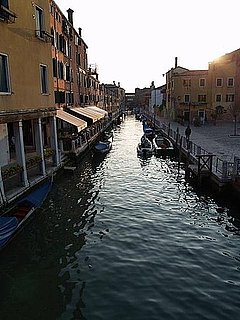 I went a-traveling through some of the blogs on OnSugar.com a few days ago - there's a lot of cool stuff out there! I came across Maud's blog where she posted a video of her riding along a canal in Venice and I wanted to share it here. It's a great video and kind of makes you feel like you're the one in the boat. Oh, the life of the traveler.
Here's a link to the original post: http://maud.onsugar.com/1893558
If you have a post on one of your travel adventures, let me know and I'll feature it. Thanks again to Maud. Looks like you had an amazing time in Italy!